Established in 1990, Original Saw Company has grown to become the industry leader in American-made Radial Arm Saws.
The name Original Saw Company was derived from "The Original" radial arm saw which was invented in 1922 and patented in 1925 by Raymond DeWalt.
The past decades have brought substantial growth, which has been the result of several factors. The first factor is the production of quality, industrial-grade cutting equipment. Another feature is our response to the needs of the market. Original Saw Company has diversified its product lines to include expanded sizes of radial arm saws, additional saw lines and accessories.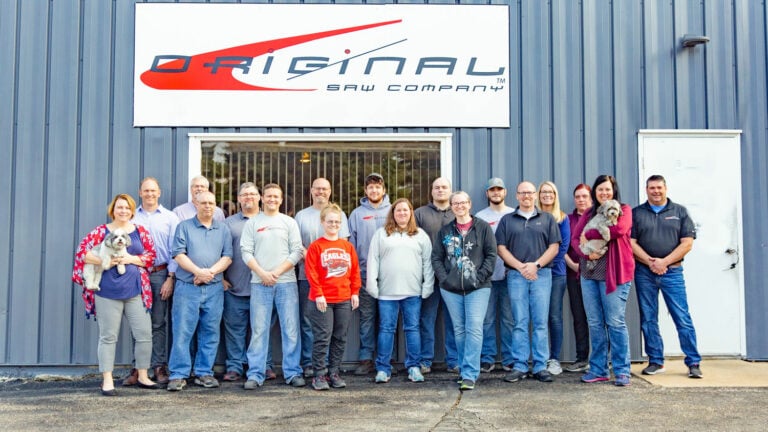 Original Saw Company is a family owned business that prides itself on the standards and principles that are important to our family – integrity, trustworthiness and honesty.
Original Saw Company manufactures radial arm saws, crosscut power saws and beam saws. The accessory line includes saw extension tables, saw measuring systems, saw blades, pneumatic clamping systems, dust shrouds and miter saw stands.
Jones Machinery, a partner company, works in conjunction with Original Saw Company. Jones Machinery provides machinery service and sales in Iowa, Minnesota, Wisconsin, Nebraska, Illinois and South Dakota. They offer equipment from Original Saw Company, JLT Clamps, Williams & Hussey, Safety Speed Manufacturing and other reputable companies in the woodworking and metal working industries.
In 2020 Williams & Hussey Machine and Tool Co. was acquired. It was then moved from Amherst, New Hampshire to Britt, Iowa, where the signature line of molders, in-stock knives, custom knives and various accessories began production alongside its sister company Original Saw Company. Known for their American made radial arm saws, Original Saw welcomed the molder as a complementary woodworking line.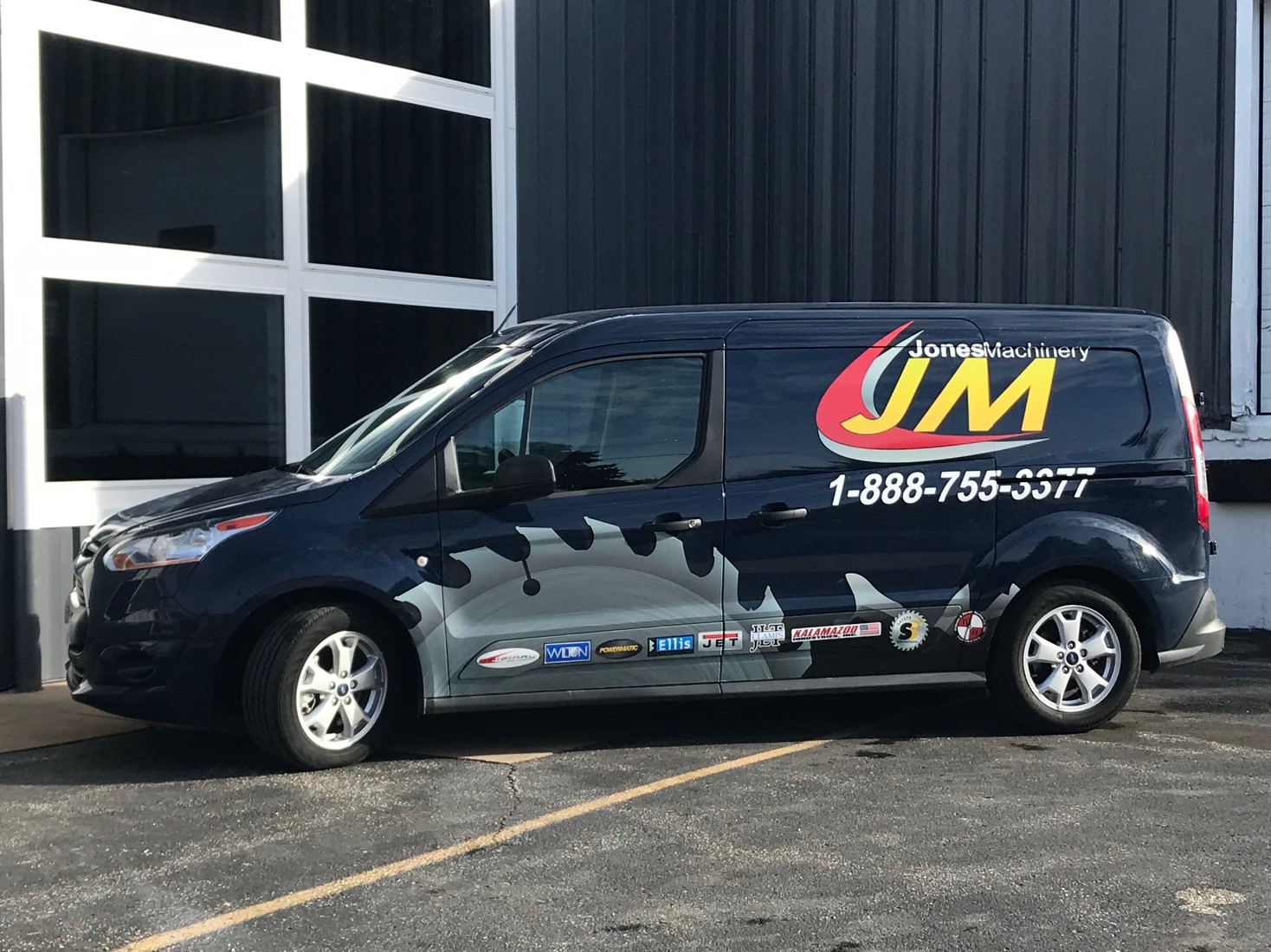 DeWalt Radial Arm Saws to Original Radial Arm Saws
DeWalt Products Co. was founded in 1924, two years after Ray DeWalt invented the radial arm saw, which he originally called the "Wonder-Worker".
This saw was targeted at home builders. The saw was a success and over the next couple of decades the company diversified its product line to cover a range of sizes. DeWalt made saws that had blades between 8 and 24 inches diameter and arms between 12 and 30 inches long.
Ray DeWalt was the first to use a motor to directly drive a saw arbor. The motor suspended in a pivoting and tilting yoke, attached to a carriage that slid on a horizontal arm. His key innovation was directly powering the sawblade from a motor.
During World War II, many GIs got their first exposure to DeWalt saws. DeWalt saws were used in the US to to build barracks, housing, crates, and so on. DeWalt saws were standard issue at military bases to handle all sawing tasks: ripping, cross-cutting, miter and bevel cuts. After the war, DeWalt discovered considerable demand for home-shop machines, which had not been a major market for them. DeWalt introduced new smaller and lower cost saws as well as a series of booklets and magazine articles on how to use your new DeWalt saws in a variety of tasks around the home. By modern standards, some of their ways of using the saws are very unsafe.
DeWalt Products Co. was reorganized in 1947 as a subsidiary of the newly-formed DeWalt Inc. In 1949, American Machine & Foundry Co. Inc., purchased DeWalt Inc. AMF is more famous for making bowling equipment and for owning Harley Davidson from 1969 to 1981.
Before the Harley Davidson acquisition, though, in 1960, AMF sold DeWalt to budding conglomerate Black & Decker, who had a reputation for quality handheld power tools. DeWalt was operated as a subsidiary until 1984. Still owned by Black & Decker, the DeWalt brand now operates as DeWalt Industrial Tool Co., headquartered in Hampstead, MD.
In 1989, Lancaster Machinery closed its doors and the rights to the DeWalt saw designs went to Original Saw Company, which moved production to Britt, IA.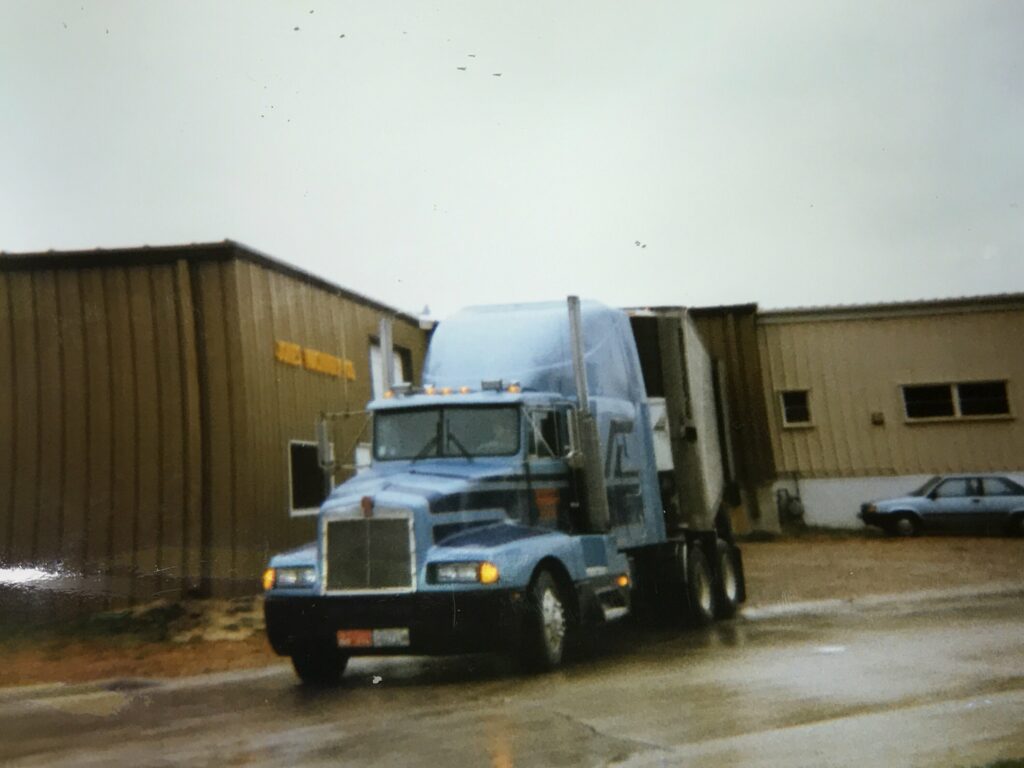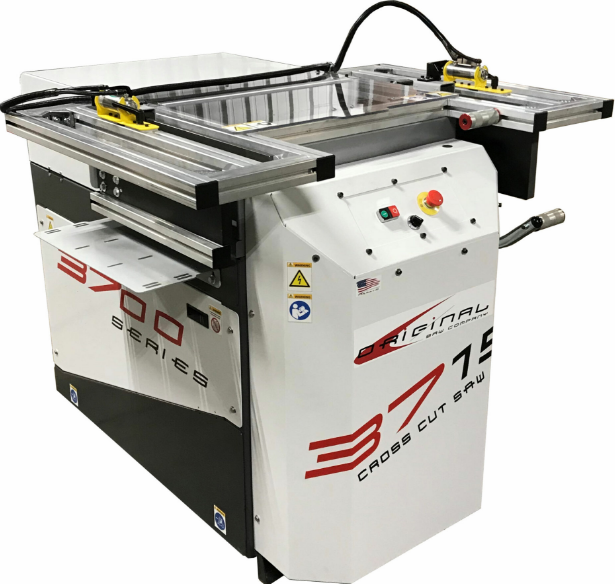 Original Saw Company History
The Story of How We Got Here
Robert Eden had a vision of a company that would grow and build industry in northern Iowa.
As a young man, Robert learned the meaning of hard work as he labored alongside his father, Earl, on the family farm. Robert was no stranger to hard work when he joined the United States Marine Corps in 1967 and served his country in the Vietnam War. After his military service, Robert expanded his skills by working as an insurance agent and as a branch manager for a financial services company, but it was his dream to own a company of his own.
In 1976 Robert and his wife, Laurie, moved back to the area where they had grown up and settled in Britt, Iowa. Robert established a tiling company upon moving to Britt. His father, Earl, owned a farm terracing company and the two frequently worked in tandem on area farm development projects.
The late 80's brought change for the family. As the tiling opportunities in the area dwindled, Robert and Laurie purchased Jones Machinery Company in Des Moines and moved the company to Britt in 1989. Jones Machinery Company serviced and sold parts for various machinery, but primarily radial arm saws manufactured by Lancaster Machinery. Soon after Robert had acquired Jones Machinery, Lancaster Machinery was put up for sale. Realizing that Jones Machinery depended on the livelihood of Lancaster Machinery, Robert seized the opportunity to purchase the remaining inventory and rights to the business.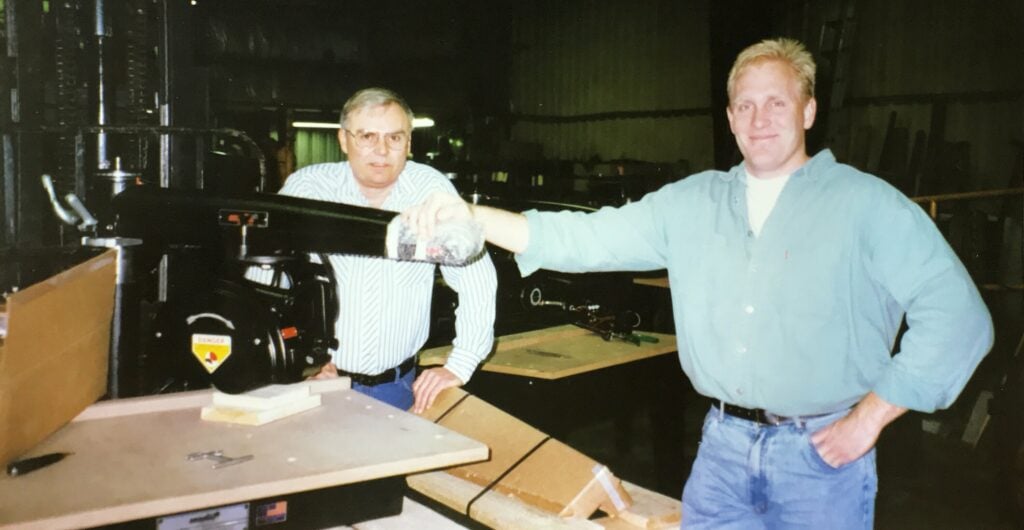 At that point, Original Saw Company was born.
The first radial arm saw was invented and patented in 1922 by Raymond DeWalt. When Lancaster Machinery purchase the rights to the radial arm saw, they coined the phrase "The Original" Radial Arm Saw. They wanted customers to know that the same standard and dependability of a radial arm saw would still be produced, only now it would be manufactured under the Lancaster Machinery name. When Robert and Laurie purchased Lancaster Machinery, it only made sense for them to rename their new company Original Saw Company.
In the fall of 1990, Original Saw Company began in Britt, Iowa, with 11 models of radial arm saws ranging from 14" – 20" models and 5 employees. At the time, Robert's son, Allen, was attending the University of Northern Iowa. While in college, Allen got his feet wet by making various sales visits in the area. After graduating in 1993 with a marketing degree, Robert invited Allen to join the company full time. Father and son ran the business together until 2002, when Allen took over as President.
With Allen as chair, Original Saw Company has continued to see growth in sales and product development. The initial 11 models of radial arm saws have grown to 24 models. These models range from 12" – 22.5" radial arm saws. New products include saw measuring systems, saw extension tables, miter saw stands, pneumatic clamping, semi-automatic machines and beam saws. Original Saw Company currently has 20 employees and doubled the size of its production facility in 2016.
Original Saw Company is a member of several industry associations, including WMMA (Wood Machinery Manufacturers of America), where Allen has served on various committees and the Board of Directors. WMMA has worked to increase the productivity and profitability of U.S. woodworking machinery manufacturers. As a member of AWFS (Association of Woodworking & Furnishings), Original Saw Company regularly participates in the biennial industry tradeshow called the AWFS Fair. We are also a proud member of CMA (Cabinet Makers Association). The CMA provides education and information to its members through various seminars, trade shows and webinars.
After listening to the market demands, OSC Technologies was launched in 2014. Under OSC Technologies, Allen designed and manufactured the new Crosscut Power Saw line. It was developed to safely and effectively crosscut wood, wood products, composites and plastics. This saw differentiates itself from other machines in the industry by providing additional safety features not found on other machines, such as an enclosed cutting area.
As Original Saw Company looks towards the future, we reflect on the success of the past. By building a superior product, we will continue to manufacture quality, American-made products for the wood and metal working industries.